Corinella Fishing Club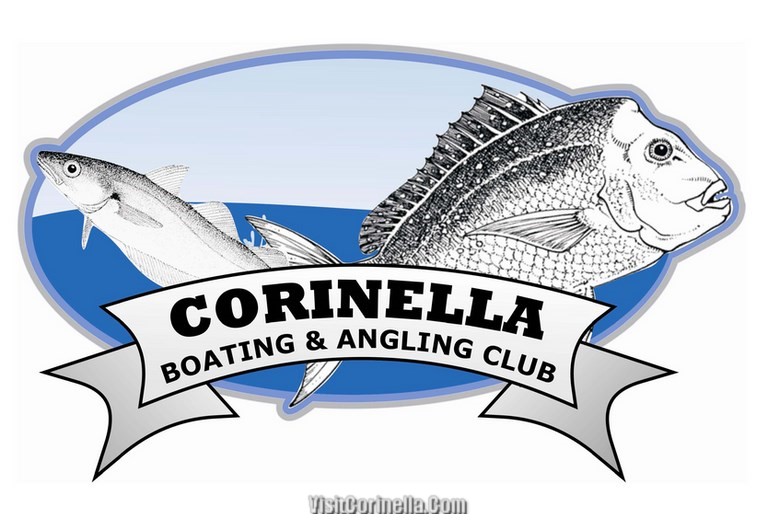 Corinella Boating & Angling Club Inc is an active club with a variety of regular fishing competitions and boating activities.
Our members include families and individuals who love Western Port bay, fishing and boating.
We encourage you to join up and be part of our club!
The fishing season's activities include:
* Regular weekend competitions fishing for nominated species as well as several open category competitions
* A Game Fishing competition which runs over a three month period
* Boating activities with lunch and picnic cruises
* Social activities including a members BBQ following each regular weekend competition
Our competition prizes include great fishing gear (rods, reels, tackle and gift vouchers) and trophies are awarded to the club
champions for the season at a club Presentation Night.
As a member you also receive a membership card which entitles you to discounts at TackleWorld Cranbourne!
You don't need to live in Corinella to join, Many of our members live in Melbourne, Wonthaggi and other areas,
You just need to love boating and fishing and want to be part of a great club.
Check out our Club Events Calendar for information about the range of competitions and activities on offer,
You can download a membership application form and the events calendar by visiting the clubs website
just click on the Corinella Boating & Angling Club banner above,
* You must be a financial member to enter the competitions
All Correspondence to:
The Treasurer
Corinella Boating and Angling Club Inc
PO Box 20 Corinella Vic 3984
Have a look at our Website ! Click below
Corinella Boating and Angling Club Inc