Corinella History Trail
The Corinella History Trail featuring storyboards on timber pedestals that tell a story of times past at Corinella.
Located at the forefront of the Harold Hughes Public Park & Reserve the storyboards give the visitor a visual description of locations throughout Corinella that were and still are important features of Corinella, it speaks of the people and places and pastime that helped shape Corinella.
You can view this special display below and see a map at the end pointing to the areas where these events occured or places of interest are located,then come down and visit Corinella, see the display in person and follow the map to the locations indicated.
Strzelecki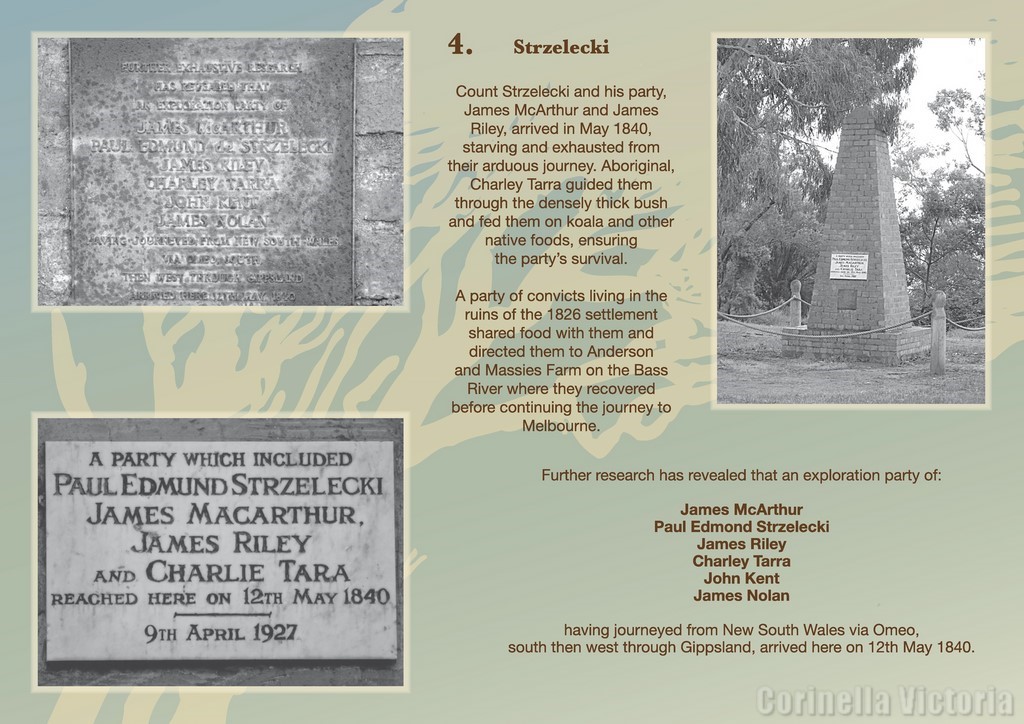 Save The Corinella Jetty !
In Corinella's Recent History a Community effort was made to Save the Corinella Jetty !
Parks Victoria had made known that due to a lack of funds, the end platform of the Historic Corinella Jetty
was to be Demolished and Not Rebuilt !

Corinella Community were not impressed and went about organizing a fundraising campaign to have the jetty landing Rebuilt !
Have a look at a short video below that tells our story !